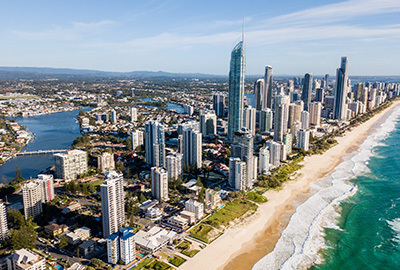 2024 - The 30th Annual PRRES Conference in Broadbeach, Queensland, Australia
Back to business: Connecting property research & industry
January 14 - 17, 2024
SOFITEL Broadbeach, Queensland
Potential Topics
Housing Economics and Policy; Green Buildings & Environmental Policies; Impact of pandemics upon the built environment; Corporate Real Estate; Asset, Property & Facility Management; IT and Real Estate; International Real Estate; Marketing & Communication in Property; Market Research, Analysis &Forecasting; PPF, PPP & Infrastructures; Performance and Risk Management; Property Development; Property & Urban Economics; Real Estate Finance & Investment; Property Education; Valuation; Real Estate Portfolio Management; Tax and Legal Issues in Property; Special Interest Topics - Big Data, PropTech, the Ageing Population; Other topics in the property discipline;
Peer Review
PRRES 2024 is offering double blind review of full papers. These papers will be published on the PRRES Inc. website
Key Dates
Submission Deadlines
Item
1st July 2023
Abstract submission
30th July 2023
Notification of abstract acceptance
1st August 2023
Early Bird Registration Opens
Link to Registration Site
1st September 2023
Full paper submission for refereed papers
30th September 2023
Notification of acceptance of refereed papers
1st November 2023
Early-bird registration closes
30th November 2023
Last day for registration to include paper in the conference program
5th January 2024
Last day for registration to attend the conference
Steven Boyd
Industry Site Visits and Speaker
Sacha Reid
Industry Site Visits and Speaker
Abstract Submissions
The PRRES 2024 paper submissions are managed via DropBox
Paper Format
For your paper to be eligible it needs to meet our formatting requirements. Please follow the supplied template to ensure eligibility.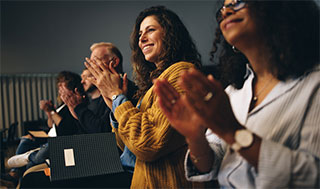 PRRES 2024 Postgraduate Colloquium
To present at the colloquium, submit a 3-page research summary and 150 words abstract to Dr Wejen Reddy wejendra.reddy@rmit.edu.au by no later than 31 August 2023 and register for the 2024 PRRES Conference. The acceptance will be notified before 30th September 2023. The registration fee for PhD students is the same as the early bird conference rate offered to returning PRRES members.
Accommodation
Sofitel Gold Coast Broadbeach
81 Surf Parade
Broadbeach QLD 4218
* NOTE: conference discounted accommodation rate is available via the Conference Registration page
Conference Management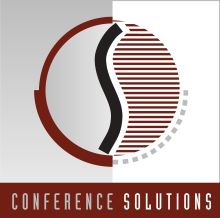 Conference management, including registration, venue and accommodation is provided by:
Conference Solutions
4C/22 Essington Street
Mitchell ACT 2911