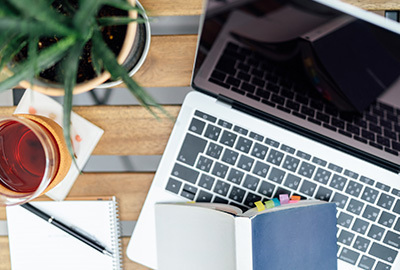 2021 - The 27th Virtual Annual PRRES Conference
Beyond 2021: Rebuilding the Built Environment Post-Covid 19
February 4 - 4, 2021
Virtual
Due to continuing Covid 19 restrictions the Pacific Rim Real Estate Society will be holding a virtual one-day conference.
Potential Topics
Housing Economics and Policy; Green Buildings & Environmental Policies; Impact of pandemics upon the built environment; Corporate Real Estate; Asset, Property & Facility Management; IT and Real Estate; International Real Estate; Marketing & Communication in Property; Market Research, Analysis &Forecasting; PPF, PPP & Infrastructures; Performance and Risk Management; Property Development; Property & Urban Economics; Real Estate Finance & Investment; Property Education; Property Valuation; Real Estate Portfolio Management; Tax and Legal Issues in Property; Special Interest Topics - Big Data, PropTech, the Ageing Population; Other topics broadly synergising with the property discipline will be considered.
Peer Review
PRRES 2021 is offering double blind review of full papers. These papers will be published on the PRRES Inc. website
Proceedings from the 27th Annual Conference PRRES Conference
Delegate Papers
Papers shown as "refereed" have been refereed through a peer review process involving an expert international board of referees headed by Dr Dulani Halvitigala. Full papers were refereed with authors being required to make any changes prior to presentation at the conference and subsequent publication as a refereed paper in these proceedings. Non-refereed presentations may be presented at the conference without a full paper and hence not all non-refereed presentations and/or papers appear in these proceedings. All authors retain the copyright in their individual papers.
Panel Session Panelists
Chair: Prof Graeme Newell
Tony Crabb - National Director of Research, Cushman and Wakefield
Tony is an Industry Commentator on the Property and Investment markets. He is a National Director of Research with Cushman and Wakefield. Tony has a start-up using "big data" in residential property. He is an advisor to the Reserve Bank of Australia where he is part of their business liaison unit. Tony is also an advisor to the Federal Department of Treasury. He is Chair of the Advisory Board of the Property and Real Estate Faculty at Deakin University. Tony is Vice Chairman on property fund manager Blackoak Capital's Advisory Board, which is focussed on providing Blackoak's executive team with advice on strategic issues and industry and market trends. He is also a member of their Investment Committee.
Pedram Danesh-Mand - Director KPMG, NSW President, Risk Engineering Society.
With a successful record of executive positions with high profile companies and as an industry innovation award winner, Pedram has contributed to a number of major projects across Australia and overseas.
As KPMG's Director Project Risk Consulting, Pedram leads and inspires teams for setting a benchmark for delivery of Integrated Project Controls (Scope, Time, Cost, Risk) and Project Risk Management to provide clients transparent and practical risk engineering solutions.
Prior to this, Pedram was Jacobs Technical Director Risk Management across Asia Pacific and Middle East and also UGL Engineering National Head of Planning & Risk within a wide range of projects across Transport, Water, Power Generation, Power Systems, Coal, LNG/Oil & Gas.
Pedram is an innovation award winner from Australia's Roads and Maritime Services (RMS) authority and CPB Contractors for his exceptional knowledge and practical application of statistical analysis and the Primavera system in analysing project risks and schedules.
He has been the NSW President of Risk Engineering Society (RES) since 2013. Pedram has been a committee member of a number of industry events and conferences including a number of RES RISK conference as well as co-chair of the RISK and Project Controls Conference, May 2019.
Pedram is highly skilled in Project Planning, Controls, Monte Carlo Simulation, Schedule/Cost Risk Analysis, Earned Value (EV), and Enterprise Risk Management (ERM). Pedram is also a casual lecturer and tutor on risk management (postgraduate level) at University of Technology, Sydney and Western Sydney University.
During his career path, Pedram has successfully helped high level Government Agencies, Law Firms and top contractors while working on many major projects including:
• Sydney Metro, West Sydney Airport (WSA)
• $16b Wave Program, Roads & Maritime Services
• $11b Sydney Metro City & Southwest
• $11b WestConnex
• $11b APLNG Upstream
• $5b Brisbane Underground & Bus
• $900m Inpex Ichthys LNG CCPP Project
• $100m Solomon Power Station, FMG;
• Gold Coast Rapid Rail, Due Diligence RLB;
• Revesby Turnback Project, Thiess vs TIDC;
• NBN in TAS, NSW, SA;
• North West Growth Centre;
• Sydney Southern Freight Line;
• Upper Hunter Valley Alliance;
• $500m Ballina Bypass; and
• $200m North West T-Way.
Pedram is also the main author of RES Contingency Guideline, published by Engineers Australia Risk Engineering Society in May 2016.
Nicola Woodward
Nicola is a Chartered Surveyor and Chartered Tax Adviser with more than 25 years of professional experience in Australia and the UK. She specialises in capital allowances, property transactions and capital expenditure analysis across a wide variety of asset types.
Nicola joined KPMG in July 2019 to lead the Property & Environmental Services team in Brisbane. She is a regular presenter to industry bodies on capital allowances and tax deprecation.
Previously, Nicola was a founding Director of a boutique property consultancy which was subsequently sold to a national practice.