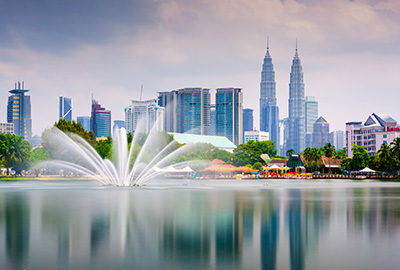 2008 - The 14th Annual PRRES Conference in Kuala Lumpur, Malaysia
Investing in Sustainable Real Estate Environment
January 20 - 23, 2008
Kuala Lumpur, Malaysia
Conference Summary
The Institution of Surveyors, Malaysia and the eight leading universities in Malaysia are pleased to welcome you to Kuala Lumpur, Malaysia for the 14th annual PRRES Conference.
Over 90 academic papers will be presented at the Conference. Presenters will meet together at the Conference from many areas of the world including, Malaysia, Australia, New Zealand, UK, Uganda, Taiwan, Singapore, Fiji, Finland, Norway, Hong Kong, USA, Nigeria, Greece, Austria, Germany and India.
Potential Topics
Housing Economics and Policy; Green Buildings & Environmental Policies; Impact of pandemics upon the built environment; Corporate Real Estate; Asset, Property & Facility Management; IT and Real Estate; International Real Estate; Marketing & Communication in Property; Market Research, Analysis &Forecasting; PPF, PPP & Infrastructures; Performance and Risk Management; Property Development; Property & Urban Economics; Real Estate Finance & Investment; Property Education; Property Valuation; Real Estate Portfolio Management; Tax and Legal Issues in Property; Special Interest Topics - Big Data, PropTech, the Ageing Population; Other topics broadly synergising with the property discipline will be considered.
Peer Review
PRRES 2008 is offering double blind review of full papers. These papers will be published on the PRRES Inc. website
Thank you to our conference organisers
Proceedings from the14th Annual Conference PRRES Conference
Delegate Papers
Papers shown as "refereed" have been refereed through a peer review process involving an expert international board of referees headed by Dr Dulani Halvitigala. Full papers were refereed with authors being required to make any changes prior to presentation at the conference and subsequent publication as a refereed paper in these proceedings. Non-refereed presentations may be presented at the conference without a full paper and hence not all non-refereed presentations and/or papers appear in these proceedings. All authors retain the copyright in their individual papers.
Adewunmi Yewande And Olusegun Ogunba Refereed

Facilities Management And The Estate Surveyor And Valuer: An Investigation Of Attitudes Of Nigerian Estate Surveyors' (47kB)

Hera Antoniades

Strata Living And The 10 Year Sinking Fund Plan (90kB)

Sven Bienert, Christoph Wagger, David Steixner

Models To Evaluate The Quantitative Effects Of Climate Change On Real Estate Markets (133kB)

Henning Bjornlund, Sarah Wheeler And Martin Shanahan Refereed

Supply And Demand Elasticity Of Irrigationion Water - Implications For Water Markets (132kB)

Henning Bjornlund And Peter Rossini Refereed

Are The Fundamentals Emerging For More Sophisticated Water Market Instruments (165kB)

Sandy Bond

The Impact Of Feng Shui On Condominium Prices (689kB)

Nelson Chan Refereed

How Australia Deals With Land Acquisition Compensation For Land Subject To A Leasehold Title (99kB)

Chau Kwong Wing And A S W Chan Refereed

The Determinants Of Industrial Property Prices During Period Of Economic Restructuring - The Case Of Hong Kong (177kB)

Chee Seng Cheong, Ralf Zurbruegg And Patrick J Wilson Refereed

The Long-Run Performance And Driving Forces Of Securitised Listed Property (282kB)

Fong-Yao Chen And Shi-Ming Yu

Client Influence On Valuation: Does Language Matter? A Comparative Analysis Between Taiwan And Singapore (162kB)

Chia Fah Choy

Productive Efficiency Of Malaysian Construction Sector (178kB)

Cassidy I-Chih Lan

(Mandarin Paper) Urban Competitiveness, Urban Regeneration, And Mega-Project: A Perspective Of Urban-Regional Governance In Greater Taipei (726kB)

Bwembya Chikolwa

Determinants Of Listed Property Trust Bond Ratings: Australian Evidence (217kB)

Lawrence Chin Kein Hoong

Facility Management In Singapore:Training And Education (124kB)

Greg Costello And Greg Schwann

Liquidity In Housing Markets - Market Momentum And Market Reversion (188kB)

William Dimovski

Lpt Ipo Dividend Forecasts. (86kB)

Christ Eves

The Impact Of Property Title Type On Residential Property Returns (112kB)

Farag Hussan Gaith, Abdulkhalim Abdulrashed And Amiruddin Ismail Refereed

An Empirical Investigation For Exploring It Factors And Firm Performance In Malaysian Construction Sector (91kB)

Dominique Fischer Refereed

Evolution With A Teleology: The Genetic Programming Heuristic Approach To Modeling (210kB)

Dominique Fischer And Peddy Pi-Ying Lai Refereed

Land Price Modeling With Genetic Algorithms And Artificial Neural Network Procedures (90kB)

Dominique Fischer, Mani Usilappan And Nassir Bin Daud

Risk Adjusted Performance: From Dust To Paper (165kB)

Dominique Fischer

Multiple Criteria Decisions: Opening The Black Box (127kB)

Berry Fong-Chung Hsu, Douglas Arner And Qun Wan

Financial Reform In China:The Problematic Aspects Of Protecting Creditor Right (179kB)

Michael K. Fung And Arnold C. S. Cheng Refereed

The Wealth Effects Of Housing And Stock Markets On Consumption: Evidence From A Sample Of Developed And Developing Countries (101kB)

Bob Hargreaves

A Plan To Ease Rents And House Prices (100kB)

Barry P. Haynes

Office Environments That Enable Human Contribution (128kB)

Barry P. Haynes Refereed

Office Productivity: A Self Assessed Approach To Office Evaluation (72kB)

David M. Higgins Refereed

Commingled Four Quadrant Property Funds: Creating An Investment Framework (73kB)

Angelo Karantonis Refereed

Population Growth And Housing Affordability In The Modern City- Sydney A Case Study (702kB)

Paul Kershaw And Peter Rossini

A Simplified Geographical Information System (Gis) For The Valuation Profession (481kB)

Philip Kimmet

Redefining Sustainable Real Estate Investment (63kB)

Valerie Kupke Refereed

Factors Important In The Decision To Buy A First Home (115kB)

Valerie Kupke Refereed

Measuring Urban Renewal Outcomes (169kB)

T.H.Kwa Refereed

An Investigation Of The Effects Of Single-Family Rental Properties On Housing Values Within Single-Family Neighborhoods In A University Town (89kB)

Peddy Pi-Ying Lai

The Study Of Evaluation Of The Digital House Price In Taiwan (178kB)

Lee Chyi Lin, Richard Reed And Jon Robinson Refereed

Behaviour Of Property Investors - An Investigation On The Risk Perceptions Of Australian Property Funds Managers (100kB)

Ming-Long Lee

Non-Diversifiable Risk And Quantity Discounts In Urban Land Markets (94kB)

Lim Yoke Mui, Lee Lik Meng, Nor'Aini Yusof And Tan Sook Fern

Georgetown As A Heritage City : The Voice Of The Residents (121kB)

Vince Mangioni Refereed

Just Terms Compensation And The Compulsory Acquisition Of Land (81kB)

Vince Mangioni Refereed

The Property Profession And Evolving Financial Service Reforms In Australia - An Industry Perspective (129kB)

David Martin Juanil And Muhammad Najib Razali

Real Estate Global Competition: The Importance Of Governance From Real Estate Prespectives In Malaysia (103kB)

John Mcdonagh Refereed

The Development Of Corporate Real Estate Asset Management In New Zealand (2MB)

Georgia Myers, Richard Reed And Jon Robinson

Investor Perception Of The Business Case For Sustainable Office Buildings: Evidence From New Zealand (116kB)

Muhammad Najib Razali And David Martin Juanil Refereed

Internet Business Strategy: Case Study Of Property Developers In Malaysia (218kB)

Elias Oikarinen Refereed

The Two-Way Interaction Between Housing Prices And Household Borrowing In Finland (351kB)

Geoffrey Page Refereed

Australian Graduates' Perspective Of Their Professional Socialization (69kB)

Elli Pagourtzi, Vassilios Assimakopoulos, Akrivi Litsa, And Fotios Petropoulos. Refereed

The Advanced Forecasting Information System Pythia: An Application In Time Series Of Mortgage Loan In Uk (949kB)

Pu Lifen

Basel Ii And Its Impact On Property Market In Hksar (125kB)

Kathryn Robson Refereed

Juggling The Needs Of Students And Employers In The Workplace Arena: A Discussion Of The Future Direction Of The Work Experience Program, Within Property/Valuation Education At Rmit University, Melbourne (79kB)

Roselina Shakir

Board Size, Board Composition And Property Firm Performance (134kB)

Peter Rossini And Paul Kershaw Refereed

Automated Valuation Model Accuracy: Some Empirical Testing (714kB)

Steven Rowley And Claire Roberts

The Impact Of Landscape Quality On Land Values And Development/Investment Decisions (458kB)

John Sheehan And Ona Kanas

Carbon Property Rights In Soil (121kB)

Garrick Small

Development Implications Of Long Term Social Trends (149kB)

Song Shi

Evaluating A House Price Index Based On The Sale Price Appraisal Ratio (Spar) Method (226kB)

Sonia Sahni And Prachi Phadnis

Real Estate Sector - The India Story (62kB)

Cyrus Seera Ssebugenyi Refereed

Valuation Of Real Options Using The Minimal Entropy Martingale Measure (189kB)

Connie Susilawati, Brigid Morahan And Stanley Yeung, Refereed

Comparative Assessment Of Characteristics Influencing The Industrial Property Markets In Sydney And Hong Kong (281kB)

Mohammad Tahir Sabit Haji Mohammad

Sustaining The Means Of Sustainability: The Need For Accepting Wakaf (Waqf) Assets In Malaysian Property Market (124kB)

Ting Kien Hwa And Tan Chu Yao

The Role Of Malaysian Residential Properties In A Mixed Asset Portfolio (130kB)

Richard G. Reed And Sara J. Wilkinson

The Business Case For Incorporating Sustainability In Office Buildings (73kB)

Peter Wills

The Sustainability Agenda In Corporate Real Estate, Does It Exist (181kB)

Christopher Wright, Christopher Eves And Rodney Jefferies Refereed

Bubble Geometry And Chaotic Pricing Behaviour (208kB)

Ting Xu Refereed

Heterogeneity In Housing Attribute Prices: An Interaction Approach Between Housing Attributes, Absolute Location And Household Characteristics (196kB)

Sharon Yam Lee Hong, Maziah Ismail, Tan Soo Yin, Refereed

Corporate Social Responsibility In Housing Development - The Developers Perspective (91kB)

Wan Zahari Wan Yusoff And Maziah Ismail

Fm-Servqual: A New Approach Of Service Quality Measurement Framework In Local Authorities (209kB)

Zaiton Ali,Stanley Mcgreal, Alastair Adair And James R. Webb Refereed

Corporate Real Estate Strategy: The Malaysian Perspective (247kB)

Chyi Lin Lee And Ting Kien Hwa

Securitised Real Estate In A Mixed-Asset Portfolio: The Case Of Malaysia (129kB)

Patricia Fraser, Martin Hoesli And Lynn Mcalevey

A Comparative Analysis Of House Prices And Bubbles In The U.K. And New Zealand (158kB)

Yasmin Mohd Adnan And Aniza Abdul Aziz

Incorporation Of Innovative Passive Architectural Features In Office Building Design Towards Achieving Operational Cost Saving

Yasmin Mohd Adnan And Ainoriza Mohd Aini

Tenants Occupation And Satisfaction Of Selected Purpose Built Office Buildings In Central Business District (Cbd), Kuala Lumpur
Deputy Minister of Higher Education, YB. Datuk Ong Tee Keat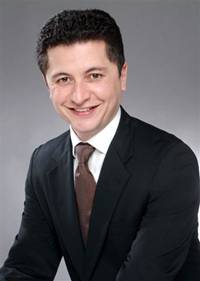 Michael Smith
Managing Director, Head of Asian Real Estate
Investment Banking Division
Michael joined Goldman Sachs as Managing Director and Head of Asia ex-Japan Real Estate Investment Banking in 2006 with 16 years of experience in the Asia-Pacific real estate markets. Prior to joining Goldman Sachs, Michael was Head of Asian Real Estate Investment Banking for a large European Bank.
Michael is acknowledged as a pioneer in the Asian REIT industry and serves many industry and regulatory advisory boards. Michael's transaction experience includes IPOs for the Link REIT, Regal REIT and Mapletree Logistics Trust as well as capital raisings for CapitaMall Trust, A-REIT, Fortune REIT and Mapletree Logistics Trust. Michael has also been involved in major capital raisings for some of Asia's leading real estate development companies including Sun Hung Kai, Kerry Properties, Sino Ocean, Soho China, Shimao and Yanlord.
Mr. Lim Ye Jhen
Hektar Asset Management Sdn. Bhd.
Reviewing REIT Performance with a case study on a retail REIT