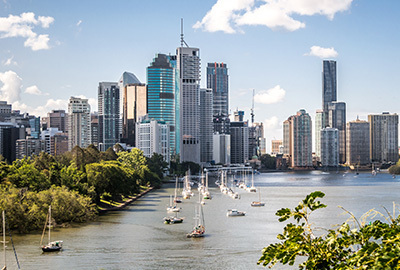 2003 - The 9th Annual PRRES Conference in Brisbane, Australia
The Property Industry
January 19 - 22, 2003
Customs House, Brisbane, Australia
Potential Topics
Housing Economics and Policy; Green Buildings & Environmental Policies; Impact of pandemics upon the built environment; Corporate Real Estate; Asset, Property & Facility Management; IT and Real Estate; International Real Estate; Marketing & Communication in Property; Market Research, Analysis &Forecasting; PPF, PPP & Infrastructures; Performance and Risk Management; Property Development; Property & Urban Economics; Real Estate Finance & Investment; Property Education; Property Valuation; Real Estate Portfolio Management; Tax and Legal Issues in Property; Special Interest Topics - Big Data, PropTech, the Ageing Population; Other topics broadly synergising with the property discipline will be considered.
Peer Review
PRRES 2003 is offering double blind review of full papers. These papers will be published on the PRRES Inc. website
Thank you to our conference organisers
Proceedings from the 9th Annual Conference PRRES Conference
Delegate Papers
Papers shown as "refereed" have been refereed through a peer review process involving an expert international board of referees headed by Dr Dulani Halvitigala. Full papers were refereed with authors being required to make any changes prior to presentation at the conference and subsequent publication as a refereed paper in these proceedings. Non-refereed presentations may be presented at the conference without a full paper and hence not all non-refereed presentations and/or papers appear in these proceedings. All authors retain the copyright in their individual papers.
Mr Quek Kwang Men
CapitaLand Financial, Redefining the Boundaries in Real Estate
Dr D McTaggart
CE of QIC, Property Funds Management