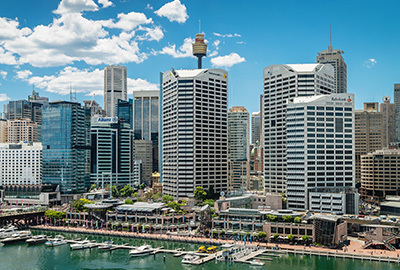 2023 - The 29th Annual PRRES Conference in Sydney Australia
Back to business: Connecting property research & industry
January 15 - 17, 2023
PARKROYAL Darling Harbour, Sydney
Potential Topics
Housing Economics and Policy; Green Buildings & Environmental Policies; Impact of pandemics upon the built environment; Corporate Real Estate; Asset, Property & Facility Management; IT and Real Estate; International Real Estate; Marketing & Communication in Property; Market Research, Analysis & Forecasting; PPF, PPP & Infrastructures; Performance and Risk Management; Property Development; Property & Urban Economics; Real Estate Finance & Investment; Property Education; Property Valuation; Real Estate Portfolio Management; Tax and Legal Issues in Property; Special Interest Topics - Big Data, PropTech, the Ageing Population; Other topics broadly synergising with the property discipline will be considered.
Peer Review
PRRES 2023 is offering double blind review of full papers. These papers will be published on the PRRES Inc. website
Proceedings from the 29th Annual Conference PRRES Conference
Delegate Papers
Papers shown as "refereed" have been refereed through a peer review process involving an expert international board of referees headed by Dr Dulani Halvitigala. Full papers were refereed with authors being required to make any changes prior to presentation at the conference and subsequent publication as a refereed paper in these proceedings. Non-refereed presentations may be presented at the conference without a full paper and hence not all non-refereed presentations and/or papers appear in these proceedings. All authors retain the copyright in their individual papers.
You have no files available.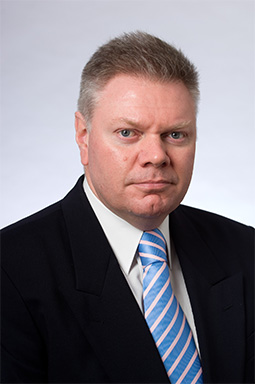 Dr David Parker - Property into the next millennium: the future of property education in Australia
Dr David Parker is an internationally recognised property industry expert and highly regarded property academic with forty years' experience in property including being Valuer General of NSW, Professor of Property at the University of South Australia and an Acting Commissioner of the NSW Land and Environment Court. Dr Parker is a Visiting Professor of Property at the Henley Business School, University of Reading and has published several books and numerous academic papers, being a regular expert witness on property funds management and property valuation matters in the Federal Court and the Supreme Court.
Further information concerning Dr Parker may be found at: davidparker.com.au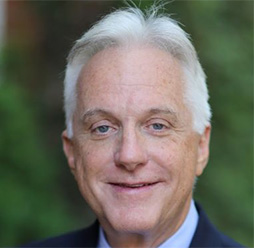 David C. Ling - Have Unlisted Property Funds Outperformed Public and Private Market Benchmarks? (The Answer is No!)
David Ling is the Ken and Linda McGurn Chair, Professor of Real Estate, and Director of the Master of Science in Real Estate (MSRE) program in the Department of Finance at the University of Florida. He teaches courses in real estate finance and investment at the graduate level as well as the undergraduate real estate principles course.
Professor Ling's publications include articles on real estate investment trusts, private commercial real estate investments including closed-end funds, performance evaluation, Section 1031 exchanges, and commercial mortgage markets and pricing. His research has been published in high-ranking general interest finance journals, leading field journals in finance and economics, as well as the leading real estate focused journals. His textbook (co-authored with Wayne Archer) titled Real Estate Principles: A Value Approach (6th ed.) is the most widely used principles of real estate textbook at universities that offer at least a four-year undergraduate degree. Professor Ling has long been active in attempting to bridge the gap between academic and industry orientated research.
Professor Ling served as the President of the American Real Estate and Urban Economics Association in 2000 and was co-editor of the Associations' journal, Real Estate Economics, from 2000-2006. In 2010, he was awarded the David Ricardo Medal by the American Real Estate Society. This is ARES' highest honor "in recognition of research productivity and influence over a twenty-year period." In 2011, Professor Ling was the recipient of the George Bloom Award. This award is presented annually by the Directors of the American Real Estate and Urban Economics Association for "outstanding contributions to the field of real estate academics."
Professor Ling holds an MBA in finance and Ph.D. in real estate and economics from the Ohio State University.