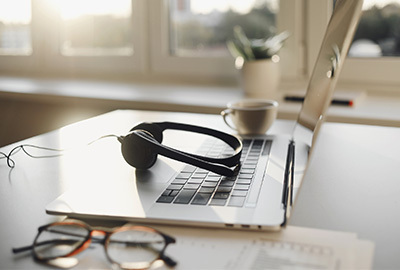 2022 - The 28th Virtual Annual PRRES Conference
Beyond 2022: Facing tomorrow's challenges today: The role of the built environment
January 19 - 19, 2022
Virtual
Due to continuing Covid 19 restrictions the Pacific Rim Real Estate Society will be holding a virtual one day conference. Program details will be announced shortly. The program will include industry presentations, academic sessions and Phd colloquium.
Potential Topics
Housing Markets, Economics and Policy; Green Buildings & Environmental Policies; Impact of pandemics upon the built environment, Corporate Real Estate; Asset, Property & Facility Management; IT and Real Estate; International Real Estate; Marketing & Communication in Property; Market Research, Analysis & Forecasting; PPF, PPP & Infrastructures; Performance and Risk Management; Property Development; Property & Urban Economics; Real Estate Finance & Investment; Property Education; Property Valuation; Real Estate Portfolio Management; Tax and Legal Issues in Property; Special Interest Topics - Big Data, Prop Tech, Reg Tech, The Ageing Population; Other;
Peer Review
PRRES 2022 is offering double blind review of full papers. These papers will be published on the PRRES Inc. website
Proceedings from the 28th Annual Conference PRRES Conference
Delegate Papers
Papers shown as "refereed" have been refereed through a peer review process involving an expert international board of referees headed by Dr Dulani Halvitigala. Full papers were refereed with authors being required to make any changes prior to presentation at the conference and subsequent publication as a refereed paper in these proceedings. Non-refereed presentations may be presented at the conference without a full paper and hence not all non-refereed presentations and/or papers appear in these proceedings. All authors retain the copyright in their individual papers.
Ezdihar Hamzah, Hariati Abdullah Hashim, Azizah Ismail Refereed

Intangible Factor S Contribution To Value Or Benefit Creation In Infrastructure Asset Valuation (611kB)

Cynthia Hou, Hao Wu, Joseph H.K. Lai Refereed

A Project-Based Learning Approach To Support Green Building Education (354kB)

Allison M. Orr, Alan Gardner, Cath Jackson, James T. White Refereed

Adaptation Of The Retail Investment Market In The Uk: (564kB)

Ka Ling Cheung, Hao Wu Refereed

A Projective Study Of Blended Synchronous Learning For Property Education In The Covid-19 Pandemic (587kB)

Effah Amponsah, Chris Eves, Dulani Halvitigala And Hyemi Hwang Refereed

An Analysis Of The Procedures And Practices Of Expropriation And Compensation For Mining In Ghana: Evidence From Case Studies With Multiple Participants (392kB)

Thomas Vogl,Grzegorz Micek, Hans-Joachim Bargstädt Refereed

Analysis Of Coworking Spaces In Germany (551kB)

Kenechi Peter Ifeanacho, Nonso Izuchukwu Ewurum, Njideka Maryclara Aguome Refereed

Application Of Income Capitalization Approach For Valuation Of Investment Properties: Enugu, Nigeria As A Test Market (686kB)

Ifeanyi Edwin Ihemeje, Kenechi Peter Ifeanacho, Nonso Izuchukwu Ewurum Refereed

Assessment Of Delay Factors In Building Project Completion In University Of Nigeria Nsukka. (438kB)

Steven Boyd, Galina Williams Refereed

Avatars To See The Financial Impact Of Industry Cycles On Regional Queensland (403kB)

Kingsley Tetteh Baako, Jeremy Dzidzorm Afenyo, And Vanessa Glover-Quartey Refereed

Barriers To The Adoption Of Blockchain For Land Administration In A Developing Economy (459kB)

Shizhen Wang Refereed

Determinants Of Rental Growth In China S Logistics Real Estate Market (416kB)

Abul Hasanat, Lucy Cradduck Refereed

Technology And Torrens: How To Support Bangladesh Landowners Rights (383kB)

Ka Shing Cheung, Julian Tszkin Chan, Sijie Li, Chung Yim Yiu Refereed

Machine Learning Approach To Identify Nonlocal Premium In The Housing Market (454kB)

Samuel Swanzy-Impraim, Xin Janet Ge, Vince Mangioni Refereed

The Emergence Of Reits In Ghana (687kB)

Muhammad Al-Muntazar Lajimin, Ainur Zaireen Zainudin Refereed

The Implications Of Covid-19 Outbreak To Land Registration Office (340kB)

Peng Yew Wong, Woon-Weng Wong, Kingsley Tetteh Baako, Kwabena Mintah Refereed

Quantitative Easing And The Australian Housing Market (657kB)

Ifeanyi Edwin Ihemeje, Nonso Izuchukwu Ewurum, Kenechi Peter Ifeanacho, Kingsley Chika Chukwu, Refereed

Gis In Facility Management Of Multi-Campus Universities In Nigeria: A Case For Solid Waste Management In University Of Nigeria, Enugu Campus (1012kB)

David Oluwatofunmi Akinwamide Refereed

Digital Currency And Real Estate Finance In Nigeria: Professionals Appraisal (567kB)

Judith Callanan, Rebecca Leshinsky, Callum Logan Refereed

The Challenges In Transferring Public Housing To The Private Market (952kB)

Nurul Athirah Zanawani, Hariati Abdullah Hashim And Ezdihar Hamzah Refereed

Shopping Mall Attractiveness Attributes From Urban Shopper Perspective: Case Study Of Paradigm Mall, Johor (295kB)

Jackson, C., Lawson, V., Orr, A. Refereed

The Utilisation Of Assemblage Theory In The Study Of The Repurposing Of Redundant City Centre Space (409kB)

Kusal Nanayakkara, Sara Wilkinson, Dulani Halvitigala Refereed

Workplace Design Changes And Their Impact On Organisational Culture (1MB)

Farida Rachmawati, Connie Susilawati, Refereed

Mixed-Income Housing Development: A Case Study Of Low-Cost Apartment Project In Indonesia (197kB)

Soh Vuan Teng, Azizah Ismail, Wilson Rangga Anthony Jiram Refereed

Factors Affecting Housing Affordability Among The Middle-Income Group In Selangor (458kB)

Otchere Gideon Kwame Refereed

Drivers Of Gated Community Developments In Ghana (Case Study: Greater Accra Region (398kB)

Ting (Mina) Li, Kimberly Winson-Geideman Refereed

Performance Of Non-Core Real Estate Private Equity Funds: A Global Perspective Of Hotel And Hospitality Investment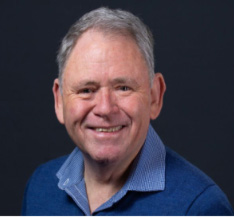 Professor Chris Eves
Associate Dean, Research and Innovation, School of Property, Construction and Project Management, RMIT
Chris Eves is a Professor in Property at RMIT University and the Associate Dean, Research and Innovation in the School of Property, Construction and Project Management. Chris is also the Higher Degree Research Director in the PCPM School.
Prior to his appointment at RMIT, Chris was the Professor of Property Economics and Academic Program Director at Queensland University of Technology from 2009 to 2017 and the Professor of Property Studies at Lincoln University from 2006 to 2008. He has also held positions at the University of Western Sydney, where he completed his Master (Hons) and PhD degrees in the areas of rural property values and investment performance.
Chris is a Fellow of the Royal Institution of Chartered Surveyors and is currently appointed to the RICS Global Land and Resources Board. He is also an Associate of the Australian Property Institute and has been a member of the API National Education Committee since 2009. He has appointments on national and international Journal editorial boards in the fields of Property and Valuation.
Before commencing his academic career at UWS, Chris was employed for 16 years with the State Bank of NSW in Valuation, Agribusiness and Credit Administration roles.
Chris has numerous publications in Australian and International journals on topics ranging from valuation methodology, property stigma to property investment performance and market analysis.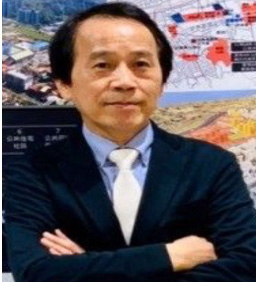 Charles Lin - Deputy mayor of Kaohsiung, Taiwan
Charles Lin is major on urban development, policy maker of national, central and regional government. Prior to joining Kaohsiung government, Lin was the deputy mayor in Taipei (2014-2018) and Tainan (2011-2013). Lin has lead urban plan and property programs in Taiwan when he was the general director of Construction and Planning Agency in Ministry of the Interior in Taiwan during 2007-2008. He was the associate professor in National Chiao Tung University during 2007 to 2020. He was also the vice-president of International Urban Development Association in 2014.
Lin works with academic and government in engineering, urban planning, public transportation, sustainability, and infrastructure bureau. At present, he is the deputy mayor in Kaohsiung. He takes lead to establish new development and huge projects for Kaohsiung and Taiwan.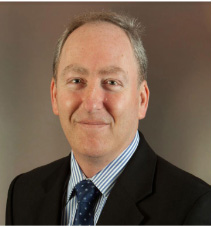 Tony Crabb - Chairman, Advisory Board and Investment Committee, Blackoak Capital
Tony Crabb is a well-known property industry commentator and runs his own consultancy practice, Australian Property Futures. Tony is an advisor to the Reserve Bank of Australia where he is part of their business liaison unit. Tony is also an advisor to the Federal Department of Treasury.
He is the Chair of the Advisory Board for Property and Real Estate at Deakin University. Tony is also the Vice Chair of the Advisory Board of Blackoak Capital and is chairman of their Investment Committee. Prior to establishing his own consultancy, Tony spent thirty years working in numerous roles including equities analyst and property researcher producing comprehensive research reports for local, national, regional and global property markets with firms such as Colonial, ISPT and Barclays.
Tony has a Bachelor of Arts degree and a Diploma of Financial Services; is a member of the Faculty of Australian Writers; is a graduate of Rogen and has qualifications in equities, futures, options and foreign exchange trading. Tony is the author of four books. Tony also gave a TED talk at TEDx Queenstown in April 2016 on Climate Change and Property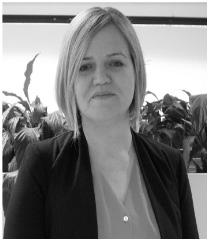 Alison Holloway - Chief Executive of SGS Economics and Planning
Alison is the Chief Executive of SGS Economics and Planning, a for purpose employee owned public policy advisory business. SGS provides evidence-based insights to help understand how places and communities function, assess what projects work, and plan future places and precincts. SGS has a vision for more sustainable places, communities and economies. Alison has provided advice to local, state and national governments in Australia, New Zealand and North America across public policy and strategic urban and transport planning. Alison is passionate about how places provide opportunities for people to participate in community life and live their best. Alison has led major urban strategic studies - across housing, transport, infrastructure and open space planning. Projects include understanding the potential for new housing in established urban areas. Alison is the Chair of the UNSW City Futures Research Centre Advisory Panel which guides the Centre's priorities and activities.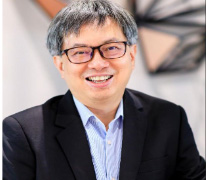 Professor Joseph Ooi, National University of Singapore
Joseph Ooi is Professor of Real Estate in NUS Business School, National University of Singapore (NUS) where he is serving as Programme Director of the Executive Certificate in Real Estate Finance (ECREF). He is the immediate past President of the International Real Estate Society.
Joseph has published more than 50 peer-reviewed papers in top real estate finance and economics journals, such as Journal of Law & Economics, Journal of Money, Credit & Banking, Journal of Regional Science, Regional Science & Urban Economics, Real Estate Economics, Journal of Real Estate Finance & Economics, and Urban Studies. A frequent winner of best paper prizes at international conferences, Joseph received the NUS Young Researcher Award (2005), NUS SDE Dean's Chair (2015), and the Weimer School of Advanced Studies in Real Estate & Land Economics Fellowship (2017) for his outstanding and impactful scholarly accomplishments.
Joseph is also a highly versatile scholar who excels at teaching a broad range of subjects at different levels. He has conducted training workshops for real estaterelated organisations and government agencies. Joseph has won many teaching excellence awards, including the NUS Outstanding Educator Award, which is the highest teaching accolade in NUS.
Joseph served on the executive committee of Urban Land Institute (ULI), Singapore and is on the editorial board of most peer-reviewed real estate journals. He was external examiner and reviewer for University of Reading (2011-2014) and University of Auckland (2021), and board director of Asian Real Estate Society (2012-2018). Joseph received the International Real Estate Society's Achievement Award in 2008 for his outstanding contribution to research, education and practice at the international level.
Joseph obtained his B.Sc. (Estate Management) and M.Sc. (Real Estate) degrees from NUS and his PhD in Real Estate Finance from the University of Manchester (formerly UMIST).
Amelia Hodge, CEO of API
Amelia is the CEO of the Australian Property Institute and has enjoyed a senior executive career spanning some 25 years, with her depth of experience driving successful outcomes across a range of sectors, projects and industries.
Her previous Chief Executive, Senior executive and project roles have included Origin Energy, Powerlink Queensland, the Cross River Rail Delivery Authority, Qld Law Society and Coffey Commercial Advisory, following her legal career in the property sector.
Amelia currently sits as an independent representative on the Council for the Order of Australia. She has held or retains NonExecutive Directorships with Transmax, the Gladstone Water Board, Lexon Insurance, 3rd Space and Artisan Queensland, has chaired board audit and risk committees and sits on the advisory board of tech start-up Law Advisor. On behalf of the Queensland Office for Women, Amelia also sat on the Great Artesian Basin Advisory Council.
Amelia holds a Bachelor of Law and a Graduate Certificate in Property Economics from Queensland University of Technology and has undertaken the Harvard Kennedy School of Government Infrastructure in the Market Economy programme. She is a graduate member of the Australian Institute of Company Directors and is mother to 21 year old Isobel and 20 year old Oscar.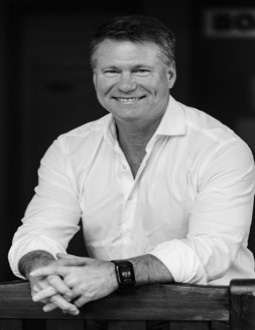 Phil Barttram, Founder and Director of Philbar Consulting and Pooled Data Services
A thought-leader and independent consultant on real estate investment and ESG strategies, Phil Barttram has over 25 years' experience in the financial sector in both the UK and South Africa. He previously spent close to a decade at MSCI, working with investors across Africa and the Middle East.
In his capacity as Executive Director, he deepened his skills on investment strategy and portfolio optimisation, and on utilising the value of collaborative data to improve strategic investment decisions. Since going out on his own, Phil has taken a specific interest in the impact of ESG risk and opportunity factors on portfolio buy-sell-hold strategies. As an established authority on South African real estate and ESG, Phil is a regularly invited conference speaker, and frequent contributor to trade and mainstream media publications.
He holds an MBA from UCT's Graduate School of Business and currently serves on the boards of Green Building Council South Africa (GBCSA) and the SA Council of Shopping Centres (SACSC), and as a member of the SA Reits Association Research Committee. Phil is the Founder and Director of Philbar Consulting and a Director of Pooled Data Services (Pty) Ltd.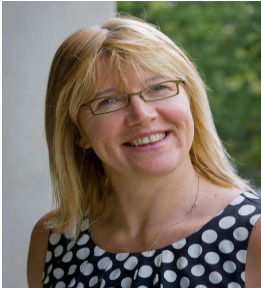 Professor Sara Wilkinson, Professor of Property, UTS
BSc, MA, MPhil, PhD, FRICS, AAPI Sara is a chartered building surveyor and Australia's first female Professor of Property. Prior to joining academia, Sara worked in the public and private sector. Sara has developed and led building surveying and property programs in the UK and Australia. Her transdisciplinary research program sits at the intersection of sustainability, urban development and transformation, with a focus on green cities and preparing our urban environments for the challenges of climate change. She is interested in using new technologies to deliver sustainable building outcomes. Sara works with academic and industry partners in engineering, science, health and business to deliver housing, building adaptation, sustainability, resilience, and green infrastructure projects. Current projects include Decarbonising the built environment with hempcrete and green walls, The Wallbot, VR & Willingness to Pay for Green Infrastructure in residential development and Fraser Fairwater Development: Commerciality Evaluation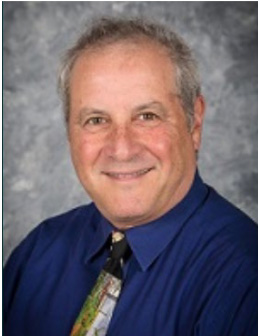 Professor Robert A. Simons, Professor at the Levin College of Urban Affairs at Cleveland State University in Cleveland, Ohio.
Robert A. Simons is a Professor at the Levin College of Urban Affairs at Cleveland State University in Cleveland, Ohio. Since 2020, he is serving as the Chair of the Department of Urban Studies. He is also the faculty advisor for the Certificate Program in Real Estate Development and Finance, offered in conjunction with the Nance College of Business at CSU. He is the former director of the Master of Urban Planning, Design and Development program. During Fall 2005, Dr. Simons was a Fulbright Scholar at Wits University in Johannesburg, South Africa. He has also been a Lady Davis Scholar at the Technion (1999 and 2010-11). Dr. Simons received his Ph.D. from the University of North Carolina at Chapel Hill in City and Regional Planning, with an emphasis in real estate. He also holds a Master of Regional Planning and a Master of Science in Economics, both from U.N.C. His undergraduate degree in anthropology was earned at Colorado State University. He was a member of the American Institute of Certified Planners (AICP) from 1983-2009. Dr. Simons is in the inner leadership group of the American Real Estate Society (ARES), and was program chair in 2009-2010, through President in 2011-2012. At the Levin College of Urban Affairs, Dr. Simons teaches courses in real estate development, market analysis and finance, public economics, Ph.D. research methods, environmental finance megacities of Asia, and leads travel abroad classes to Israel and South Africa. Dr. Simons has published over 80 articles and book chapters on real estate, urban redevelopment, environmental damages, sustainable real estate, housing policy and brownfields redevelopment. He authored books titled "Turning Brownfields into Greenbacks" (published by Urban Land Institute), and "When Bad Things Happen to Good Property" (published by Environmental Law Institute in 2006), and was the lead editor for an international research monograph on Indigenous Property and Valuation (2008, ARES). His fourth book " Retired, Rehabbed, Reborn: The Adaptive Reuse of America's Derelict Religious Buildings and Schools" came out in 2017 from the Kent State University Press. His fifth book on the Effect of Driverless Cars on Parking and Land Use came out in 2020 with Routledge Press. He serves as a Senior Editor for the Journal of Sustainable Real Estate. Dr. Simons has an active consulting practice and has served as an expert witness in over 90 matters related to real estate, housing markets, and environmental contamination, including over 30 depositions and several trial appearances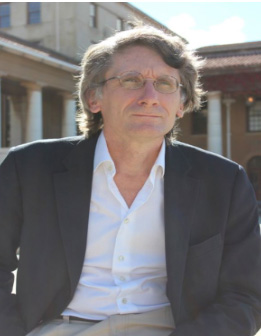 A/Professor François Viruly ( Panel Moderator )
François Viruly is a property economist with over twenty-five years' experience in the analysis of the South African property market. Associate Professor Viruly lectures in Urban Economics, Property Development and Portfolio Management at the University of Cape Town in the School of Construction Economics and Management.
François held the position of Chief Economist at the Chamber of Mines. He was Head of Research at JHI Professional Services (valuations, research and legal services) and Acting Head of School of the School of Construction Economics and Management at the University of the Witwatersrand, Johannesburg. He is the Director of Viruly Consulting Pty Ltd and a fellow of RICS (Royal Institution of Chartered Surveyors). He is immediate past President and Executive Director of the African Real Estate Society. He heads the UCT- Urban Real Estate Research Unit. He is also a member of the Institute of Directors Southern Africa. He was a Non-executive Director and Chair Remuneration Committee of the Accelerate Property fund.
Prof Viruly has undertaken extensive research into the South African property cycle, the drivers of the South African property market and the relationship between urban economics and property markets in Sub-Saharan Africa.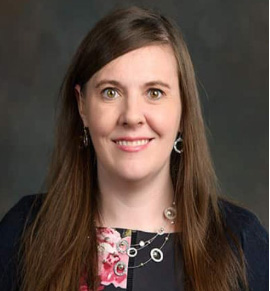 Meagan McCollum, Ph.D., Assistant Professor of Finance, University of Tulsa
Meagan McCollum is a Chapman Assistant Professor of Finance in the Collins College of Business at the University of Tulsa. Her research interests include real estate finance, sustainability, and financial intermediation. She has published her work in academic journals including Journal of Human Resources, Journal of Banking and Finance, Journal of Regional Science and Urban Economics, Cities, and Resource and Energy Economics.
During her tenure at the University of Tulsa, Dr. McCollum has taught undergraduate and graduate courses in financial markets and real estate finance. Prior to joining the University of Tulsa she was an Assistant Professor of Real Estate at Baruch College, City University of New York.
Dr. McCollum holds a Ph.D. in Finance with a minor in Economics from Louisiana State University. She earned an M.Sc. in finance with a concentration in real estate from the University of Alabama, an M.B.A and a B.A. in music from Samford University. She is an active member of professional organizations including the American Real Estate and Urban Economics Association (AREUEA) and American Real Estate Society (ARES).