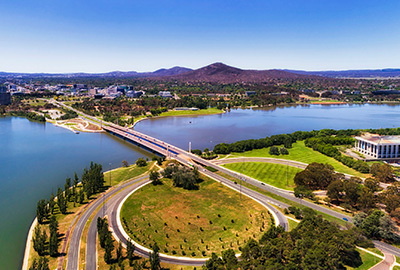 2020 - The 26th Annual PRRES Conference in Canberra, Australia
The Built Environment Beyond 2020
January 19 - 22, 2020
Canberra, Australia
Potential Topics
Housing Markets, Economics and Policy; Green Buildings & Environmental Policies; Corporate Real Estate; Asset, Property & Facility Management; IT and Real Estate; International Real Estate; Marketing & Communication in Property; Market Research, Analysis & Forecasting; PPF, PPP & Infrastructures; Performance and Risk Management; Property Development; Property & Urban Economics; Real Estate Finance & Investment; Property Education; Property Valuation; Real Estate Portfolio Management; Tax and Legal Issues in Property; Special Interest Topics - Big Data, Prop Tech, Reg Tech, The Ageing Population; Other;
Peer Review
PRRES 2020 is offering double blind review of full papers. These papers will be published on the PRRES Inc. website
Proceedings from the 26th Annual Conference PRRES Conference
Delegate Papers
Papers shown as "refereed" have been refereed through a peer review process involving an expert international board of referees headed by Dr Dulani Halvitigala. Full papers were refereed with authors being required to make any changes prior to presentation at the conference and subsequent publication as a refereed paper in these proceedings. Non-refereed presentations may be presented at the conference without a full paper and hence not all non-refereed presentations and/or papers appear in these proceedings. All authors retain the copyright in their individual papers.
Neville Hurst, Dulani Halvitigala Refereed

House Energy Efficient Characteristics: Do They Make A Difference To Transfer Prices? (327kB)

Wejendra Reddy, Wei Wei Chiang Refereed

The Case Of Direct Property Sub-Sector Asset Allocations In Institutional Portfolio (640kB)

Kimberly Winson-Geideman, Giorgio Marfella Refereed

Engineered Timber In Multi-Storey Construction: An Industry Perspective (414kB)

Olatunji, I.A.,Ojetunde, I.,Liman,H.S, Bolomope, M Refereed

Real Estate Value As Co-Determinant Of Housing Choice Optimality: The Nigerian Experience (458kB)

Shazmin Shareena Ab. Azis, Irfah Zulaikha Ismail, Ibrahim Sipan, Hishamuddin Mohd Ali, Nur Amira Aina Zulkifli, Muhammad Najib Razali Refereed

Energy Saving Ond Maintenance Expediture Of Green Roof: An Empirical Study In Johor Bahru (380kB)

Ka Shing, Cheung, Siu Kei, Wong, Kwong Wing, Chau Refereed

The Misallocation Of Housing Under Subsidized Homeownership (702kB)

Fah Choy Chia, Jackie Kok Kian Ong, Felicia Yan Yan Yong Refereed

Readiness And Acceptance Of Blockchain Technology In The Malaysian Construction Industry (340kB)

Yasmin Garcia-Sterling, Michael Pitt Refereed

Search Don T Sort: Impact And Implication On User Performances Through Innovating Hospital Systems With Digital Wayfinding (637kB)

Dulani Halvitigala, Hera Antoniades, Chris Eves Refereed

Challenges Of Having Coworking Spaces In Office Portfolios: The Landlord Perspective (266kB)

Veronica Lin, Jufri Marzuki Refereed

The Significance And Performance Of The Hong Kong Commercial Real Estate Market (702kB)

P. Brent Nahkies Refereed

Seismic Mitigation A Case Comparison Of Three Communities In New Zealand (331kB)

Michael C.P. Sing, Michael Y. Mak, L.Y. Yi Refereed

The Impact Of The Nano Flats Development In Developed Cities: The Evidence From Hong Kong (757kB)

Garrick Small Refereed

A Case Study In Trustee Property Economics: Luke 16 (833kB)

Xin Janet Ge, Wei Da Kuang Refereed

Perceptions On Shared Accommodation: A Sample From China (516kB)

Ann Godfrey Refereed

Disclosure During Leases: Information And Energy Efficiency In Commercial Office Workspaces (272kB)

Caroline Valente, Sara Wilkinson, Alan Morris Refereed

Age Pensioners Homes:_Current State And Adaptation For Climate Change (512kB)

Li Ping Yow, Fah Choy Chia, Wah Peng Lee Refereed

The Relationship Between Cultural Intelligence And Cross-Cultural Adjustment Among Construction Professionals (446kB)

John S. Baen, Khue Vo Refereed

Realistic Affordable Housing Ownership Options. Low Supply In The Marketplace, Huge Demand, And The Home Building Industry And Developers Have Not Responded To This Critical Housing Need That Would (3MB)

David Dean, John Mcdonagh, Andrew Carswell, Brent Nahkies Refereed

Post Earthquake Pedestrian Traffic Christchurch (1MB)

Cynthia Hou, Hao Wu Refereed

Environmental Concern, Green Purchase Intention And Customers Perceived Green Building Design (590kB)

Kwabena Mintah, Woon-Weng Wong, Peng Yew Wong Refereed

Cross Border Funds As A Driver Of Commercial Property Market Performnce: A Case Of Melbourne, Australia. (537kB)

Junainah Mohamad, Nur Shahirah Ja Afar, Suriatini Ismail Refereed

Heritage Property Valuation Using Machine Learning Algorithms (461kB)

Germán Molina, Micael-Lee Johnstone, Casimir Macgregor, Michael Donn Refereed

Disclosing Indoor Environmental Quality To Create Value In The Residential Real Estate Market (311kB)

Peter Rossini Refereed

Land Value Vs Accessibility: Teaching Bid Rent Theory Using Empirical Evidence From Australia (5MB)

Graham Squires Refereed

Innovation Using Housing Charges To Fund And Finance Bulk Infrastructure (1MB)

Georgia Warren-Myers, Monique Schmidt, Robert H. Crawford Refereed

Integrating Life Cycle Greenhouse Gas Emissions Into The Economic Valuations Of Buildings: Developing New Mechanisms For Mitigating Greenhouse Gas Emissions Liability (573kB)

Hao Wu, Huiying Hou Refereed

Housing For Elderly In Cross Culture Context (210kB)

Yang Yang, Michael Rehm Refereed

Housing Prices And Speculation Dynamics: A Study Of Auckland Housing Market (740kB)

Chung Yim Yiu Refereed

Why The Housing Prices Of International Cities Suddenly Drop Together? An Intervention Test On Foreign Buyers Impacts (540kB)

Donald E Gilbert Refereed

Evaluating The Reasonable Rent For One Retail Lease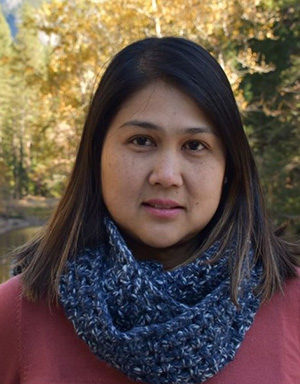 Dr Sorada Tapsuwan
Dr Sorada Tapsuwan is a Senior Research Scientist (specialisation in environmental and natural resource economics) with the CSIRO Land & Water. Her work centres around the application of economic instruments to assist in efficient and equitable management of scarce natural resources. She is an expert in non-market valuation and has valued environmental assets using a variety of techniques, including contingent valuation, choice modelling, travel cost and hedonic property price methods, across a wide area of research domains, such as marine park management, urban water demand and supply management, rural and irrigation water management, transportation, land use management, technology adoption, biosecurity management and climate change.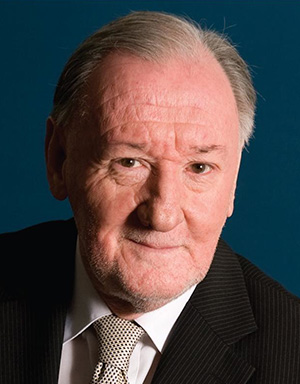 Prof Graeme Newell
Graeme Newell is Professor on Property Investment at Western Sydney University; he has over 40 years' experience in property education and research. Graeme has strong links to the property industry; both in Australia and internationally. He has published extensively in the property journals such as Journal of Real Estate Research, Journal of Property Research and Journal of Property Investment and Finance, as well as having obtained significant research funding over many years. Graeme has strong links to PRRES since it was established, as well as to ERES, ARES, AsRES and IRES