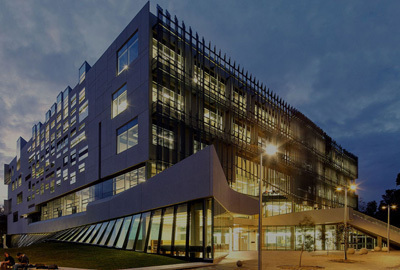 2019 - The 25th Annual PRRES Conference in Melbourne, Australia
Property research for our changing world,
January 14 - 16, 2019
Melbourne School of Design, University of Melbourne, Melbourne, Australia
The 25th Annual Pacific Rim Real Estate Society Conference is co-hosted by the University of Melbourne and Deakin University. Taking place at the award-winning Melbourne School of Design Building, this conference celebrates a quarter of a century of the Pacific Rim Real Estate Society. It brings together those interested in property research from the Pacific Rim and around the world. The conference is noted for its friendly, convivial atmosphere with a history of connecting researchers – which is why we have made that our theme this year. It is an opportunity to share your research, meet existing and potential collaborators, have new ideas and make lifelong friendships.
Potential Topics
Urban economics, Sustainable real estate and urban economics, Global Property markets, Real estate investment and finance, Housing issues, Property taxation, Property valuation, Real estate risk management, Corporate real estate and Facility management, Changing workspace requirements, Property portfolio management, Property Development, Real estate market analysis, Education, Land economics, History of real estate societies and research
Peer Review
PRRES 2019 is offering double blind review of full papers. These papers will be published on the PRRES Inc. website
Thank you to our conference organisers
Conference Chairs:
Chris Heywood
Bill Dimovski
Proceedings from the 25th Annual Conference PRRES Conference
Delegate Papers
Papers shown as "refereed" have been refereed through a peer review process involving an expert international board of referees headed by Dr Dulani Halvitigala. Full papers were refereed with authors being required to make any changes prior to presentation at the conference and subsequent publication as a refereed paper in these proceedings. Non-refereed presentations may be presented at the conference without a full paper and hence not all non-refereed presentations and/or papers appear in these proceedings. All authors retain the copyright in their individual papers.
Simon Fjell
Complexity, Simplicity and Indigenous Thinking for Real Estate
Jim Shilling
The Choice Between Private and Public Real Estate Investments is Even More Puzzling Than You Think