PRRES Achievement Award
John Loh - 2004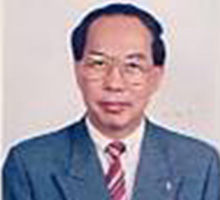 As Past President for PRRES and Chairperson for the highly successful International Real Estate Conference hosted in Kuala Lumpur in January 1999, John Loh is known to most members of the PRRES.
The award was made for John's substantial contribution to property education in Malaysia and involvement with PRRES. Professionally, he has served in various strategic roles on Executive Boards of PRRES as well as the Association of Valuers and Property Consultants in Private Practice, the Institution of Surveyors Malaysia, and FIABCI (International Real Estate Federation).
John is a regular participant on the Conference and Convention circuit and, in addition to having attended almost every PRRES Conference (and its predecessor Australasian Educator's Conference), he has also attended the American Real Estate Society (ARES) and the Asian Real Estate Society (AsRES) conferences.